Since Forward Madison stepped onto the USL League One scene they have been the darling of the league. And why shouldn't they be? They have longtime soccer guru Peter Wilt on their side, they have taken bold moves in their marketing game that have paid tremendous dividends, and they have truly embraced their local community.
But frankly, I am SICK of it. (I say that with my tongue firmly planted in my cheek). That is why this week, the week that Forward Madison hosts our Greenville Triumph, I have started the #NoMingo movement. So as the team prepares to travel north, and as we take a minute to break down the matchup, go right now to twitter and fire off your best #NoMingo tweet, and don't forget to tag @ytsspodcast!
Ok, enough #selfpromotion, let's dive in.
What to Watch For:
Forward Madison Home Opener: Yep. This is a thing. It is going to be a raucous, likely sold-out crowd in Madison that will have a lot of eyes on it. This is a chance for the Triumph to put on a show and make a definitive statement after last week's disappointing loss. It's also important to note that the forecast seems to be calling for snow on Saturday night, so maybe we will see the USL League One debut of the "orange ball."
No Smart: Madison will be without forward Don Smart after he picked up two silly yellow cards in less than a minute last week against Orlando City B. Smart leads the team in crosses (13) which may be a factor against this daunting Triumph defense.
Flamingo or Paper Tiger?: Forward had a ton of expectations coming into the season but they have failed to live up to the hype on the field, picking up their only points on the season last week against bottom-dwellers Orlando City B. In their home opener, Madison has a chance to change the early season perception of the team by performing well against a strong team in the league.
Highlights from our opponents's last match:
Key Players for Forward Madison:
Josiel Nunez – #70 – midfielder: Nunez leads the team in shots (6) and has a goal this season, something that hasn't happened a lot for Madison.
Mason Toye – #9 – forward: The Minnesota United loanee, and 7th pick in the 2018 SuperDraft, has only played in two matches this season for the Mingos. In those two matches he has accumulated 1 shot on target, 23 successful passes, 2 key passes, 6 recoveries, 2 fouls won, and 2 successful dribbles. I expect him to be a big part of Madison's attack this season, let's just hope he does not have a breakout game this week.
Ryan Coulter – #1 – goalkeeper: Coulter has 11 saves in 2 appearances this season (compared to 6 saves in 4 appearances for Triumph keeper Dallas Jaye). He was also able to hold a powerful North Texas team to only one goal. Coulter was not the most likely of starters in many minds prior to the season for Madison, but he has earned his spot on the starting XI. And we all know how keepers play against the Triumph…
The CASHINHO "Take It To The Bank" Prediction:
I am not ready to pick Madison to win anything until they prove they can do it against better competition than Orlando. I also think that the Triumph players will feel some pressure to bounce back after last week's performance. On paper, I think Greenville can, and maybe should win this one.
But matches are not played on paper. They are played in front of hostile home opener crowds. They are played in cold, snowy weather. So… maybe we should be happy to escape a tough road test with any type of points.
Forward Madison FC: 1 – Greenville Triumph SC: 1
Match Info:
The match will take place at Breese Stevens Field in Madison, WI at 8:00pm EST on Saturday April 27, 2019. Tickets can be purchased HERE. The game will be available on ESPN+ in the US and on YouTube internationally.
#NoMingo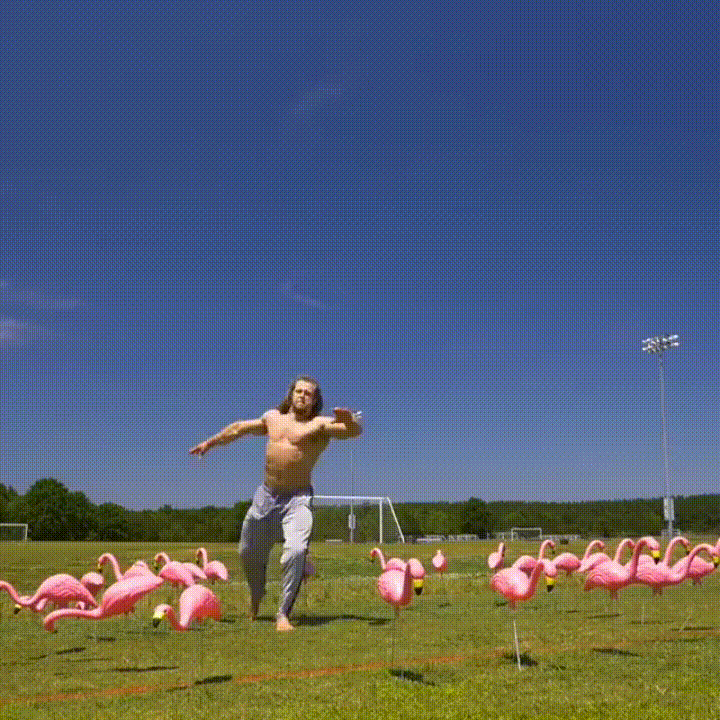 Make sure you follow us on Facebook, Twitter, and Instagram and subscribe to the podcast for all the latest Greenville Soccer news.